ABOUT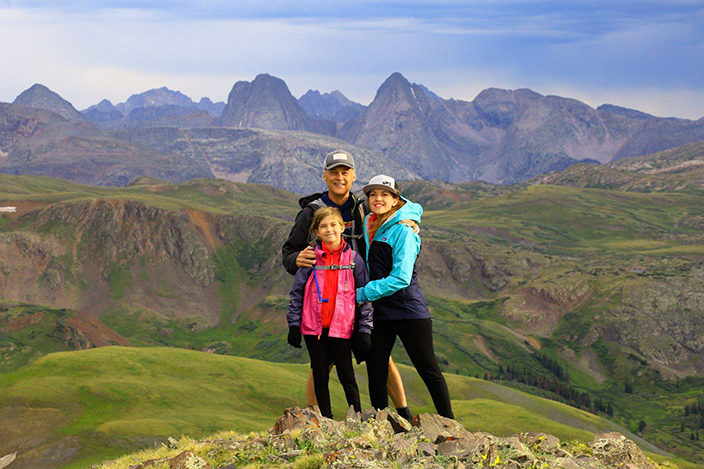 Photo taken by Todd Caudle
The founder of MTPress, Jerry Greer, is a photographer and publisher with over 20 years of industry experience.
MTPress helps small publishers, photographers, writers, and illustrators bring their beautiful work to the printed page. We provide the support, and expertise to guide each client through the offset and digital printing process.
Our projects are printed at the highest quality and we use only the latest printing technology and color standards.
We use FSC (Forest Stewardship Council) Certified papers. Our printer is FSC CoC (Chain of Custody) Certified. This allows our projects to proudly display the FSC trademark. The Forest Stewardship Council mission is to promote environmentally sound, socially beneficial and economically prosperous management of the world's forests.
Our Environmental Responsibility Information
---
What our Client's are saying about us!
I have been working with Jerry and Mountain Trail Press in publishing my books and calendars for more than a dozen years. I can always count on a professional and timely delivery of the very best product possible – particularly when it comes to showcasing my photos exactly as I created them. Most of all, I have control in developing my own personal vision for every publication and I profit in the process. I am one very happy customer!
Bill Lea
Bill Lea Photography
Townsend, TN
In 2014 I produced my first book to celebrate the 100th anniversary of Rocky Mountain National Park. I wanted the highest quality printing I could find but at a price I could actually afford. I chose Mountain Trail Press, primarily because Jerry was a photographer like myself and so would understand exactly what I was trying to achieve. I also chose him because he could offer me pricing that was half of what I could get through other printers. He held my hand through the process and helped me get exactly what I was hoping for. This book went on to win two national awards being highly praised for the quality of the final product. Since then I've produced many calendars, greeting cards and numerous books through Mountain Trail Press, including another that won 5 national awards. Large publishers, national retailers and our customers are all incredibly impressed with the quality of these products. It would be hard to improve upon them. Jerry's hard work to assist me through the entire process and to work with the printer to ensure that they gave me nothing but their best has helped me to grow a successful publishing business. I can't recommend Jerry Greer and Mountain Trail Press highly enough.
Erik Stensland
Rocky Trail Press
Estes Park, CO
Mountain Trail Press is the best! I needed help getting my mother's book reprinted, but didn't have clue if the files I had would even work. Jerry was amazing! He went through them and made some great suggestions. I don't think I could have reprinted this without him! Thanks again for everything! The book looks fantastic and I know my mother would be so pleased!
Marci Kawar
Natural Tapestries
Cardiff, CA
I had found myself in a very difficult spot as I was trying to produce my photography book "Seasons." Having dropped another printing company that left me hanging, Jerry came through at the last minute and provided me with a tremendous amount of knowledge and insight in producing a super high quality book. He walked me through the printing process step-by-step, including steps that many other printing companies skip over - from ensuring the colors were correct, to the quality of the paper and cover, to the proofs, and finally, through to the finished product. And my readers were absolutely thrilled! Not only were they impressed with the content of the book, but also with the extraordinary quality of the printing. When the time is right, I'll be working with Jerry again for my next book. I highly recommend Jerry and Mountain Trail Press!

Robert Stephens

Solitary Traveler Photography
Maggie Valley, NC
I could not be happier with Maintain Trail Press! My client was looking to produce a first class book and had been having a hard time finding the right printer. That is when I heard of Mountain Trail Press. From my first conversation with Jerry, I began to be educated in all of the options I had to chose from to print our book. Jerry listened to our needs as I explained the details of our project and he made awesome recommendations. I felt like I had an ally in Mountain Trail Press and my confidence grew the more I spoke to Jerry. Everything has been top notch—from the instruction I received, to all of the communication, and then final product. Jerry heard all of my needs and his suggestions and advice were spot on. The final product has exceeded all of my expectations and I can not wait to print my next project with Mountain Trail Press. Thank you Jerry, we are thrilled with our beautiful book!

Steve Plummer, SP Book Design; Woody Collins, "Where Have All the Shrimp Boats Gone?"

Steven Plummer
Steven Plummer Book Design
Hilton Head, SC


I first found out about Mountain Trail Press while listening to a photography podcast, F-Stop, Collaborate, and Listen. Jerry Greer was being interviewed about all the photography books he has been involved in producing. Right after hearing this podcast, I found out all of my workshops were cancelled due to Covid-19. I had been wanting to write a book for some time. After hearing the podcast and with my workshops being cancelled, now was the time. On a whim one day, I called Jerry. That phone call probably lasted over an hour. He answered every question and took all the time I needed. Before I knew it, I was working on a book. Through every step of the way, Jerry was there for me. Always prompt, always very helpful. His knowledge of book printing is unsurpassed. Now some seven months later I'm holding a copy of one of my books. On the shelves in my office have well over one hundred different landscape and nature photography coffee table books. As I look down at mine I cannot believe how proud I am and how I can honestly say I have never seen a book with such detail, so well put together and of such high quality. What an amazing project and I would not have wanted to partner with anyone else but Mountain Trail Press. As I write this, even though the books haven't been sent to the public yet, the ones that are out there have received such high praise I have already sold more than a third of my first run. I look forward to writing my second book and I feel I have not only gained a publisher/printer, but a very good friend as well.

I cannot thank you enough Jerry. You're the best.

Wayne Suggs
Wayne Suggs Photography
Las Cruces, NM





When creating my first photography book, I had a very clear vision of how I hoped for it to turn out. It was important for me to find a printer that I felt could produce a book that matched the quality of my imagery, but most of all that did nature the justice that it deserves. Finding Jerry at Mountain Trail Press was an enormous blessing after going through a disastrous experience with a previous printer who over promised and under delivered. After our first phone call, I could already tell that Jerry is very passionate and knowledgeable about book printing, and that he was just as concerned as I was about my book turning out perfect. He made great suggestions that I feel were huge improvements on my book as well. I appreciated Jerry's transparency throughout the entire process as he constantly kept me up to date on its progress. It ended up being a quick and painless experience, and ultimately the book that he produced exceeded my expectations! There is no better feeling than holding your finished photography book in your hands, feeling proud to share it with the world with your name on it.


Thanks again Jerry! Everyone has been loving it.




Eric Bennett
Eric Bennett Photography
Orem, UT






Making a photo book is not an easy job! There'a a lot to the process and I didn't really know where to start. Thankfully, I heard about Jerry Greer and Mountain Trail Press on a podcast and it was clear he knew the book business. So I decided to contact him and I am very thankful that I did. Jerry was extremely helpful and generous with his time as he explained the process, the options, and every step that goes in to putting a book together. I learned so much throughout the process and any time I had a question Jerry was right there with an answer. As for the final book, oh my, it was incredible! I chose to print my book using the 240 Sublima method and was blown away by the quality of the printing. The quality of the 240 Sublima print process is second to no other printer. Jerry and Mountain Trail Press are the only way to go for high quality photo book printing. I could not be happier! Thank you for all your help with my book!

Luke Collins
Luke Collins Photography
Sturgeon Bay, WI


© 2021 Mountain Trail Press. All rights reserved.